3 Secrets to Making Videos That Get You Clients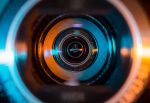 There's a lot of hype about videos out there right now and the truth is video really isn't "optional" in today's marketing world anymore. It is an essential ingredient if you're serious about attracting clients, serving your largest audience and making your biggest impact in the world.

But not all video marketers know the 3 secret ingredients to making videos that attract clients that I'm going to share with you here...and very few are able to help you access them.
These secrets are especially powerful if you are an emerging or established change-maker, healer, coach or visionary...but they are easy-to-access tools that will help anyone make powerful videos to attract clients, in just a few minutes with their phone.
And everyone can do them. Even this guy ---->>
The thing is... there is a lot of slick technology out there (and more on the way!) to create videos that are moving, have great impact and deliver lots of value...without even being on camera.
But as the video noise increases slick, professional and highly produced doesn't always bring more clients or conversions.
We are getting smarter and more savvy as technology speeds up and, the truth is, you don't need a bunch of fancy equipment or tech skills to create videos and start attracting a steady stream of clients to your tribe or your movement. It could even repel your clients instead of attracting them.
There's also another pitfall to avoid in the whole video marketing thing...editing, perfect scripting, lots of fancy bells and whistles can be a huge time-suck and easily trigger any tendency toward perfectionism you might have...it's easy to go down the rabbit hole when it comes to making videos.
As we evolve in this digital age the longing for real connection will continue to grow. Authenticity has become a buzzword, almost a cliche, but things become cliche when there is truth in them.
Being real, vulnerable, raw -- especially in the personal development, transformation and wellness industry -- is becoming a beacon for people looking for that connection, authenticity and leaders or practitioners who really care about them and can help them have the transformation they want in their lives or business.
(That's where the 3 secret ingredients below come in. These are things anyone can do but most video marketers leave them out and very very few know how to help you access them. But you can. Really.)
If you're called to make a Big Impact or share a Big Vision or bring a Big Gift forward so you can change the world or impact many people's lives... YOU are the voice and face of your brand.
Being able to access your authentic presence, communicate your value and share your message in the biggest possible way means stepping in and owning your physical voice & presence.
But I'm getting ahead of myself here...
Just in case you've been hiding in a cave and don't know that we're in the Golden Age of Video...here are a few quick stats:
So video is IT...and only getting "IT-er" moving forward.

There are several reasons Video is the most powerful platform available to grow your business and get you clients... the primary one being that our brains process moving sound and images differently that images and texts.
Videos are brain candy. We remember more because of our brains ability to create associations faster than processing words. In effect, we remember how they make us feel. Our brain also tells us that we "know" a person after repeated exposure to them on video.

Here are a few more reasons video is so effective for making a big impact & attracting ideal clients:

Videos can create instant rapport & emotional connection
Videos can convey tons of high value info very quickly
Videos can leverage your presence, expertise & marketing all day...every day
(This isn't to say that networking, speaking, live events and meeting over coffee aren't awesome and powerful ways to get clients...I love to be in a room with people, inspiring, healing and moving them toward their greatest selves...nothing more powerful...but in terms of 24/7 reach and therefore maximum exposure & impact videos are way more leveraged than in-person client attraction can be.)
Annnndd...drumroll please!
Videos don't have to be hard or overwhelming!
Videos don't have to be hype-y or sales-y...
You don't need a professional crew, copywriter and wardrobe stylist…
You don't need expensive lighting, cameras or a fancy editor…
In fact --->>>The more simple, authentic, aligned and real your videos are, the better!
With a few very easy to use tools & tricks of the trade you can create videos that attract clients and actually convert into sales with your phone or ipad.
Ok. So now that we've established the power of video...ready for the little known video secrets I promised?
VIDEO SECRET #3
Videos "sell" when they are infused with your enthusiasm, embody your expertise and deliver high-value content fast. This is because viewers can connect with you and your message on an authentic & emotional level. Your personality, confidence and expertise are what "sell" the value of the results you offer.
Embodying your expertise and enthusiasm with personality and charisma isn't a mysterious gift some people just have. Anyone can do it.
VIDEO SECRET #2
Video lets your potential clients feel like they already know you, let's them resonate with your message and quickly come to trust you -- when you know how to engage with them. Ever miss your favorite TV character or wonder what they'll do next? (This is based in actual brain science on how the brain processes moving images and the human voice & facial expressions.)
There are a few simple tricks to creating videos that resonate and engage that are pretty straightforward and simple once you know them.
VIDEO SECRET #1
Most people feel a little conspicuous or self-conscious on camera at first. It's totally normal. The camera magnifies everything and the physicists have proven that "molecules behave differently under observation." So when you're on camera you really do feel a heightened sense of visibility and probably even -- vulnerability. This can be a huge asset to effortless, authentic client conversion.
There are simple but powerful ways to "drop-in" and focus that can eliminate this awkwardness.
Finally, if I leave you with nothing else please know this:
You really can learn this stuff! (I did!)
I always wanted to share a big message of transformation but was riddled with self-doubt, insecurity and perfectionism that pretty much left me frozen with that deer-in-the-headlights stage fright. So, if that's you, just know that there is a way forward and out...and not only will it help you attract a steady stream of rockstar clients but it might just transform your whole way of being in the world.
If you want to check out where you are in terms of Video-Readiness check out my FREE Video Visibility Assessment!
You can always find me in my Facebook group at Power Up Your Presence and let me know your score!