You're About To Discover How To Make Great Videos That Get Clients
(Without Complicated Technology, Expensive Equipment or Spending A Penny On Ads)
Why is it that some entrepreneurs online seem to just hop on Facebook live or make a quick video and get a rush of new clients while others struggle to make a decent video or to even get started?
The truth is, stepping up and sharing your message & presence on video is essential in today's marketplace. If you're not using video to attract your favorite *rockstar* clients it's likely that someone else will reach them before you do.
And if you want to stand out even more...you will step in with your presence -- your voice and your face -- along with your expertise and the value that you bring to connect with your audience, to serve your mission in the biggest possible way and to inspire your ideal clients to work with you.
If you've ever struggled to make videos that get you clients -- without spending months figuring out the technology, or wasting tons of time and energy trying to make even 1 decent video -- or you're simply avoiding video altogether... this will be the most important information you ever read.
I'm going to share with you exactly how to make high quality videos that automatically attract clients in a quick and simple way. But before I do, there are a few important questions for you to answer…
Is there a part of you that feels like a best kept secret and you aren't willing to wait years (or even months) to become known as the trusted authority in your area of expertise?
Have you ever felt frustrated about making videos because you keep hearing how great it is for getting clients – but feel totally overwhelmed about where to even start?
Do you ever wish you could just "make a quick video" in a moment of inspiration easily and effectively to attract your ideal clients instead of chasing after them?
Do you ever get that 'deer-in-the-headlights' moment of panic or feel paralyzed that you'll forget the words, ramble, look awkward or seem fake in your videos?
And do you want to be able put the powerful platform of video to work attracting clients for you without spending $10K on every single video shoot?
If you answered 'yes' to one (or more) of the questions above, I can confidently tell you that you're not alone.
Michelle Kopper
Video & Visibility Master | Business Coach
Hi, I'm Michelle Kopper, creator of Make Videos That Sell.
If you're a purpose-driven coach, healer, speaker or conscious entrepreneur who's struggling or overwhelmed about adding video to your long list of marketing tasks...
...the frustration or resistance you might be feeling about making videos to grow your business is completely normal.
How I Accidentally Cracked The Code To
Making Videos That Sell...
In fact, I know the overwhelm and self-doubt you might be experiencing is completely normal because that is exactly how I felt when I first got started...
When I became a business coach and visibility mentor, I spent months struggling to get clients and tried every trick in the book. Then one day I was reading yet another blog about the power of video and I thought, "I wish I could make videos..."
Then I thought... "Why aren't I?"
You see, prior to becoming a visibility mentor & business coach, I spent 20 years as a professional actor & singer, mastering the art of presence and working on-camera including dozens of TV commercials! But it hadn't even occurred to me to use video to grow my business. I couldn't afford a professional production and anything less would be "amateurish"... Making them myself would be hard, they would look bad and it would take hours and hours I didn't have to spare or want to spend. (Talk about a limiting belief!)
Once I had that thought, I realized I was suffering from resistance, pure and simple, and it was stopping me from moving forward...
I'm well acquainted with that particular boogeyman and always take him head on once I realize he's there...
I decided to do a 30 videos in 30 days challenge...
Then the storm hit!
What would I make a video about? How would I shoot it so it looked decent? What about editing and post-production?... I even hated the way I looked & sounded on camera.
That's when it all clicked.
I realized I what was really going on was that I was overwhelmed, confused and frankly a little scared about making videos to promote me.
Selling phone service, pizza & potato chips...even the US Army... was way easier than stepping in and owning my expertise, sharing it in a powerful way & taking my place as the trusted expert.
I knew I had to step up. I had to become an authority. I had to become a trusted expert...and video was the fastest way to get there.
So I used my knowledge and expertise around marketing, working on-camera and online visibility strategy to do it. And...In the process of that 30 videos in 30 days I stumbled into a winning formula. Clients & colleagues began to engage and participate and wanted to know how I was doing it!
I was instantly positioned as the trusted expert and video gave me incredible visibility and credibility FAST. It was also highly PROFITABLE... and my business 5X'd over 18 months.
And that's how Make Videos That Sell: The 5-Step System to Create Consistent, High-Quality Videos To Grow Your Business Fast... was born.
Why Use Video? (Even If You're Camera Shy or Don't Know What To Say...)
Have you heard marketers calling 2017, "The Golden Age of Video?"
Have you noticed all the video in your Facebook feed and how many people are doing Facebook "lives"?
Videos are The Hot Marketing Trend for a reason...because they work.​
There's tons of marketing statistics on this. For example...
By 2019, 80% of global Internet consumption will be video content. (tubularinsights.com)​
Landing pages with video lead to 800% more conversion. (FunnelScience)
Marketers who use video grow revenue 49% faster than non-video users. (VidYard)
Videos work for every business in any industry, but they can be particularly powerful for small businesses and solo-preneurs because of their ability to create familiarity, personal connection & credibility.
Everyone's using video because it's the fastest, easiest and most affordable way to grow your existing reach, visibility and influence...and that gets you clients and income.
In fact, videos are one of the best vehicles to increase your visibility, grow your online following and get clients--whether your first starting out, adding value to your tribe or introducing new products & programs.
My 30-Videos-In-30-Days-Challenge took my business to 6 figures in 12 months.
Ever since then videos are an integral part of my marketing and visibility strategy. I've fine tuned my system and easily incorporate video into my weekly -- sometimes daily -- marketing strategy.
Here's the thing... As an "Expert-Preneur" you are the voice and face of your brand.
Your face. Your Voice. Your Expertise. Your Energy. Your Enthusiasm. Your Presence.
Videos are especially powerful if you're just starting out because of it delivers high-value content fast, embodies your presence and... videos can promote you around the clock. The leverage your expertise, presence, time and energy!
Stick with me here and I'll show you how they work for me and my clients...and how they easily can work for you.
Videos Are The Fastest, Easiest Way To Get Clients… Even If You're Just Starting Out And Don't Have Fancy Equipment
Look, I'm not over stating it when I say that videos are the fastest, easiest and most affordable way to establish yourself as the go-to expert and attract ideal clients that love you. Videos help you...
Bring in new clients and results fast (even if you don't have a list.)
Quickly become the known, trusted authority in your area of expertise.
Turn your "likes" on Facebook into raving fans and clients.
Quickly grow your email list with aligned clients ready to buy.
Promote your programs and services in a fast, fun and easy way using THE BEST platform in today's market.
Give yourself the edge so aligned clients resonate with you & you stand out in the noise online.
Create a quick cash infusion & set yourself up for future sales and sign ups.
As I said earlier, I had to step up and position myself as the Trusted Expert in my field of expertise and create content people were going to LOVE...video was integral to my being able to do that.
Another reason videos are so powerful is the way our brains process moving images and sound.
Your brain is SO FAST...it creates instant impressions of images and sounds way faster than it can process text, words or ideas. (Just google "how the brain processes video" sometime...) so videos can work for you or against you in a very powerful way.
They're like brain candy...think of all the warnings about letting kids watch too much tv...think of how you come to love, wonder, worry and think about your favorite tv characters...as a purpose-driven, conscious entrepreneur who wants to uplift the world you can use this power for GOOD!
Here's what that means for you:
By creating personable, engaging videos with high-value content, in easy to consume, bite-sized portions you can deliver huge value to your ideal clients fast. You can attract clients that resonate with your message and are already aligned with your offerings and ready to buy. You become their Trusted Expert.
In other words, when you use videos to market your business you become an instant expert because people are associating you with positive emotions and amazing results.
Thank you so much Michelle. You really helped me get my butt out there to start doing it! I was hung up on the technology... and finding a place in my house that would work to shoot videos was really helpful. You were really so helpful for getting me in gear and getting me on a role and just friggin' DOING it was so powerful..."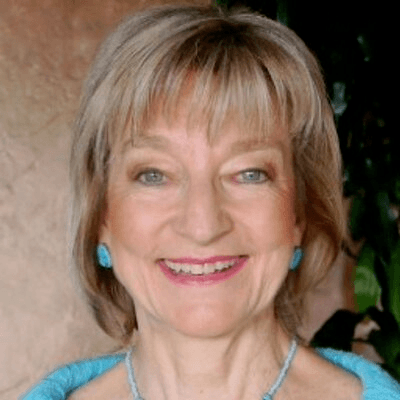 Christina Solstad
They generate loads of engagement online
They deliver high-value content fast
They create instant trust, expert status and genuine connection between you ​and potential clients
The power of video is undeniable and I'm here to tell you:
It doesn't have to be hard.
You don't need a lot of fancy equipment.
You don't need to be a professional actor or spokesperson

-- in fact it's better if you aren't!
You can do this with your phone, computer and the expertise you already have.
All you need is a system and a few simple tips & tricks to streamline the process.
Michelle is an amazing teacher and inspiration. Before working with her I would often be a nervous wreck before stepping up to speak or get in front of a camera. I would feel that I needed to meticulously memorize exactly what I had to say in order to get my message across and not make a fool of myself. Working with her taught me that I can trust that I already know my message and the words will be there when doing a talk or presentation. She also gave me the confidence to begin speaking in front of audiences to promote my message and I already have 5 speaking dates scheduled with more on the way. I wholeheartedly recommend Michelle's services to anyone who is looking to step out of the background, speak up, and get their message out to a wider audience.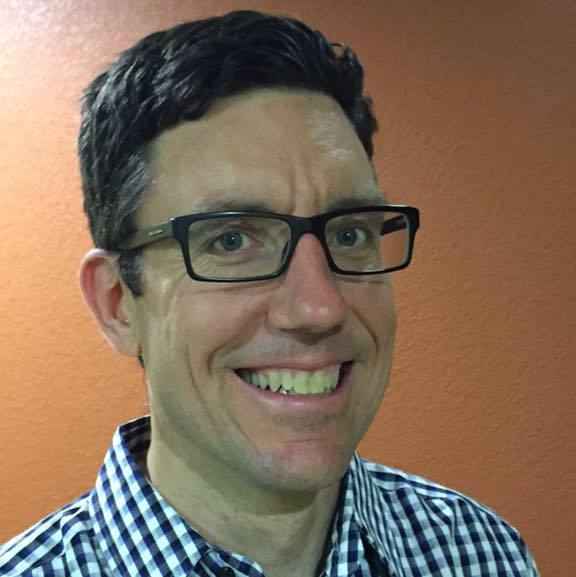 Bryn Peck
Introducing:
Make Videos That Sell
​Mastering your video mojo to attract your ideal clients and finally make your full impact in the world with freedom & confidence....
Confidently shooting videos anytime, anywhere.
Knowing exactly what to say and how to say it like a Rock Star
Your authentic presence, enthusiasm and warmth effortlessly shining through every video you make.
Eliminating that self-conscious, awkward, deer-in-the-headlights,"Man-I-hate-the-way-I-look-and-sound-on-camera" mindset!
Make Videos That Sell is designed so you'll walk away with
All you need to know to start making videos NOW with equipment you already have.

Huge On-Camera Confidence (Yes. You CAN stop having anxiety that you're gonna ramble or hating on yourself about how you look & sound...)

My Simple System to streamline "Lights! Camera! Action!"

My Formula to know what to say, how to say it with total confidence every time!
In this powerful program I give you the exact system I used to go from overwhelmed & insecure to making a steady stream of videos that got me to 6 figures in just over a year.
Here's a sneak peak into the program...
Module 1
"Lights, Camera, Action!"
Gather your camera man, director, cast & crew…. Oh wait! That's YOU! Module #1 gets you shooting video right away with equipment you already have.
Easy 1-2-3 Technology: Lighting, Framing & Sound (including the most flattering lighting & angles!)

Why the camera can be so intimidating...and How to start making great videos NOW!

How to set the stage so your videos look polished & professional.

And much, much more...
Module 2
"Ready For My Close Up!"
Sometimes seeing ourselves on video can ruin our movie-star moment before it ever has a chance. Module #2 will help you "Conquer the Cringe" with simple tips & tricks to activate your Charisma & On-Camera Confidence. Discover how to relax and authentically share your message so your ideal clients are naturally drawn to you instead of you chasing after them.
1. The "Cringe Factor"… Eliminate the habit of hating on yourself about the way you look and/or sound.
2. The "Doubt Master" … How do you talk about what you do? Fear that you have nothing worthy to share.
3. The "Ocean of Overwhelm"... How will you ever figure out how to put it all together... Lights!? Camera!? Action???
Module 3
"The Fast Video Formula 2.0"
Waiting until you've crafted the perfect script can stop your video making endeavors in their tracks. Module #3 reveals how to let your clients do the writing for you and gives you my my proven formula for quickly creating videos that convert whenever the moment of inspiration strikes.
How to generate high value, compelling video with content that people actually want.
My Super-Simple System to creating video content that converts into clients & income.
My Secret to cranking out naturally flowing content without writing a thing.
Module 4
"On-Camera Performance Hacks"
There's a popular myth that either you're either a natural on camera or hopeless... In fact, knowing how & what to practice is one secret to accessing easy on-camera confidence. Module #4 will save you tons of time on do-overs and editing with these little-known On Camera Performance Hacks!
Exactly HOW to practice complete with tricks, tips & tools to allow inspiration to flow.
How to watch your videos & learn, improve & enjoy --


without

Crushing Your Soul!

How to shoot so you don't have to memorize & even make editing super easy!
Module 5
"How To Make Videos That Make You Money"
The final step is getting your videos out in the world so they leverage your time and convert into clients & cash. Module #5 reveals the different types of videos you can make, what types of videos to use where and all the different places you can place video content to grow your connection with your tribe, increase your conversions & boost sales.
How to put your videos to work.
The ins and outs of how & where to post.
And tips and tricks to maximize their power to sell.
Here's what people are saying about Make Videos That Sell
and working with Michelle...
During this special invitation you get full access...
For Just $1,997
or
6 payments of $397
When You Register, You Will Get Access To...
5 Complete Make Videos That Sell
Online Training Modules
Each Module includes separate, pre-recorded training videoa in easy to digest video segments that deep dive into technology, presence, copy/content, on-camera hacks, and how to make videos make you money. (Value $2000)
All 5 Make Videos That Sell Training Manuals Downloads
These comprehensive training manuals deepen the inspiration & education for every module with extra value, resources, suggestions and activities to help you start making videos right out of the gate! (Value $1000)
AND
Lifetime Access to the Private Make Videos That Sell Facebook Group
There's an entire community of entrepreneurs, healers & coaches just like you waiting to celebrate and support you. You'll have access to our private Facebook community to ask questions, post videos, and brainstorm ideas for your video content. (Value...well, priceless!...but for reference at least $1000)
(I am very active in the group offering personal feedback on your videos and answering questions about leading-edge marketing trends, technology & program content!)
Michelle is awesome! I was so nervous about making a video, but she showed me how easy it was. She taught me exactly how to use my voice to get my message out there in the clearest way possible. With her help, I was able to fund-raise almost 2,000 in one day to get my business going! Working with Michelle boosted my confidence and helped me to succeed in a medium I knew nothing about before talking with her."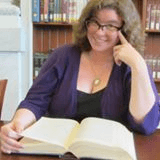 Bryn Biemeck Founder of American Victories
Today: One payment of $1,997
Or 6​​​​​ payments of $397
Here is a hidden truth most video experts AREN'T talking about...
How you show up on camera is more important than the technology & script every time.

You can spend a ton of dough on "professional" videos but if you're stiff, awkward or hesitant (not to mention cringing, dreading or overwhelmed!) you're wasting your money.

Make Videos That Sell has performance training to help you unlock your authentic presence, own your message and it's filled with insider actor tips to​ help you be relaxed, natural & in-the-flow on camera.
Your confident, clear communication and unique expertise are what effortlessly attract your ideal clients! Video lets you build rapport so they're ready to invest in the solution you offer because they trust you will help them get results.
Plus, When You Join Now, You Also Get These Incredible Bonuses...
Bonus #1
Visibility Strategy Map
My simple but powerful 7-Step system to create and implement your customized, "rinse & repeat" visibility action plan to establish and maintain a steady stream of clients.

With your Visibility Strategy Map you will discover:
The 3 essential elements to having visibility strategy that actually attracts clients...
How to create, clarify and focus your offers and invitations so they attract your ideal clients...
How to identify and focus on your visibility strengths to do more of what works so you can attract clients and opportunity with ease & freedom.



Value $200
Bonus #2
Powerful Presence Program
In this performance training specifically designed for coaches, healers & other visionary entrepreneurs, you'll discover how to access your unique presence to transform your experience so you can transform your audience on stage & on camera.
Unleash the power of your physical voice.
Discover how to transform your "nerves" into magnetic client attraction.
Let your "nerves" and adrenaline work for you instead of against you.
Value $500
TOTAL VALUE $4,700+
For A Limited Time Only:
$1,997
Or 6 payments of $397
Now is the time...
Think about it...
How much faster will you attract awesome clients with consistent, easy and effective video?
How much time and energy will you save by having a simple system to rock a quick video in a few minutes?
How profitable will it be to have great videos growing your income and impact 24/7 all year round?
How much money will you save by growing your confidence, charisma and conversions before you invest in professional video production?
How will your new confidence and owning your expertise on camera impact your entire business and life?
This Program is NOT for YOU if...
You're dead set on learning a lot of technology & jargon.
You just don't WANT to be visible and would rather play it safe than grow.
You're NOT willing to play, let go of your self-judgment & finally have the freedom to soar in your business.
Making powerful, authentic & engaging videos can skyrocket your impact and income fast. Using Video tripled my income in less than a year and has become and essential marketing tool in today's world. I've designed Make Videos That Sell so you can quickly, easily and effectively get up to speed using video to share your work in the world and have results like that too.
"Money-Making Videos"
45-Day Guarantee!
---
I am dedicated to your success!
If you go through the "Make Videos That Sell" program… study each module, complete and apply the coursework and still don't find this to be exactly what you need to create videos that attract your ideal clients and make you money, we will promptly and happily buy back the program from you within 45 days of purchase.
Recap: Here's What You Get Inside The
Make Videos That Sell Program
Plus These Powerful Visibility Boosting Bonuses:
​Visibility Strategy Map ($200 Value)
Powerful Presence Program ($500 Value)
TOTAL VALUE $4,700+
For Only:
$1,997
Or 6 payments of $397